Media Archive
​

ERF Wireless to spend millions to upgrade Eagle Ford, other Texas networks
Houston Business Journal – October 25, 2013
ERF Wireless, a provider of wireless broadband services to the oil and gas industry, will spend "several million" dollars to upgrade its Texas networks…More
​

ERF Wireless is Bringing Power to the People,
Even in the Country
TMCnet – June 12, 2013
As Americans start to think about moving away from cities to more rural areas, they naturally want to take the convenience of wireless communications with them…More
Digital Oilfield: The Future of Telecommunications
for Oil and Gas
Energy Digital – March 12, 2013
One company boldly goes where no service provider has gone before, providing the most remotely located rigs with high-speed wireless and broadband…More
​

ERF helps keep communication up for oil and gas industry
The Dickinson Press – December 16, 2012
More and more energy companies stationed in the Bakken seem to have a cloud following them around lately…More
​
ERF Wireless: Serving the oil and gas vertical
with rural wireless
RCRWireless – December 13, 2012
Cloud computing has worked its way into even the most down-to-earth of industries – oil and gas exploration and production – and driven the need for wireless access in remote drilling landscapes…More
​

How shale saved ERF Wireless
Houston Business Journal – October 11, 2012
It seems there's no shortage of businesses in the oil and gas industry that have been revived through the boom times of hydraulic fracturing and prolific shale formations…More
Discovering Broadband Gold in the Oil Patch
Micro-Cap Review – Quarter 2 2012, Page 82
ERF Wireless Inc. is a fully reporting public corporation, founded in 2004 and headquartered in League City, Texas. The primary objective of ERF Wireless is the generation of profitable recurring revenue from a base of highly-satisfied wireless broadband customers in North America...More
​

ZCorum and XCast Labs Solve e911 Challenge for ERF Wireless
Virtual-Strategy Magazine – June 26, 2012
ZCorum and XCast Labs, through a joint development effort, have successfully implemented a specialized e911 system for ERF Wireless that uses GPS coordinates to dispatch emergency personnel to a specific geographic location...More
Rural Turns to White Space
Wireless Week – January 16, 2012
ERF Wireless CEO Dean Cubley says white space technology could eventually allow the company to serve customers it couldn't otherwise reach because of economics, but the technology isn't anywhere near the maturity it needs to be at for wide-scale deployment...More
​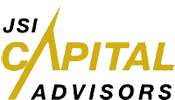 Energy Industry Boom Fuels Growth at ERF Wireless
JSI Capital Advisors – October 31, 2011
As a wireless communications company boasting a 212% YoY growth in revenue, ERF Wireless stands out as a success story in today's difficult and competitive market…More
​

ERF Wireless Serving the Broadband Needs of Rural Businesses and Individuals
TMCnet.com – October 3, 2011
Infrastructure modernization, energy independence, filling in the broadband gaps and job creation are dominating front page and online headlines around the U.S. It is for these multiple reasons that ERF Wireless in League City, Texas may be the best increasingly large broadband wireless Internet service provider (WISP) you need to hear of… More
​

Bad news on oil prices is good news for one rural network operator
Connected Planet– March 17, 2011
Oil prices have risen again. But although viewed as an ill wind by most of us, one company that has benefitted from news such as this is ERF Wireless… More
​

Real Benefits Spur Rural Investments Advanced Networks Are Drawing Business
ScreenPlays – February 2011
Wireless Nomads (page 30) In some rural verticals, wireless is the only option. One example is the oil and gas industry, which Texas-based ERF Wireless targets with trailer-mounted base stations that literally follow drill rigs… More
​
ERF Wireless: Oil Price Increases Pump Up Business
No Jitter – January 6, 2011
Texas is a BIG state. When I recently spoke with Dean Cubley, CEO of ERF Wireless… More
Digital networks offer lifecycle approach for reservoir communications systems
E&P – November 2010
From the moment the first drilling data are generated to the time the well is eventually shut in, terabytes of data will have flowed in from the field, and hopefully millions of dollars worth of production… More
The last mile
Oilweek– November 2010
Drilling software requirements and rig crews push bandwidth requirements at even the remotest wellsites… More
Texas Firms Hit Fast 500 List
Texas Tech Pulse – October 20, 2010
A number of Texas technology firms have been ranked in the annual, Deloitte Fast 500 list of fastest growing technology companies… More
​

For ERF Wireless, rural broadband works through diverse customers, business models
Fierce Broadband Wireless – September 15, 2010
With the $7.2 billion broadband stimulus funding process still in its infancy, there isn't a whole lot of news about rural companies making a go of a wireless broadband strategy in sparsely populated areas. But ERF Wireless has found a way to make the business case work by using… More
​

The State Of Broadband
InformationWeek – July 10, 2010
Only by keeping pace with the latest in regulations, competition, and technology will companies rise above low-capacity, high-priced telecom networks… More
​
ERF Wireless Targets Enterprise Out on the Range
No Jitter – April 21, 2010
Deer and antelope are not the only things that roam out on the range… More
​

ERF Wireless – boom in wireless services
Digital Energy Journal - March 2010
ERF Wireless of League City, Texas, has been ranked the 113th fastest growing company in North America on Deloitte's 2009 Technology Fast 500 list. Its business: supplying wireless communications to oilfields… More
​

FCC Report Validates Providers' Broadband Uptake Fears
PHONE+ Magazine – February 24, 2010
As the FCC prepares to release its national broadband plan recommendations to Congress, it turns out there are some Americans who don't even want high-speed Internet… More
​

Broadband Stimulus – The Application Story
TMCnet.com - October 2009
As I spoke with a variety of hardware vendors at ITEXPO West in Los Angeles last month, I got a good sense of what that side of the communications world expects from the broadband stimulus plan…More
​

Microwave communications at Apache Corporation
Digital Energy Journal - September 29, 2009
Apache Corporation wanted faster data communications to support its drilling operations in Texas - and faster data transmission time (latency). So it chose a Mobile Broadband Trailer System from ERF Wireless… More
​

Real-time communications for remote rig sites
Woild Oil - September 2009 Issue
A new high-speed microwave network from the wellsite to corporate offices allowed Apache's drilling team to increase the transmission speed of decision-making data... More
ERF Wireless Growing Rural Wireless Infrastructure
AGL Bulletin - September 08, 2009
With stimulus funds on the way to rural areas, you might think companies are waiting to deploy broadband to less-populated areas. ERF Wireless is proof positive that the rural wireless Internet service providers (WISP) are not letting any grass grow under their feet… More
​

Broadband Business: Venture Capital - Jittery Money
CedMagazine.com - September 01, 2009
Venture capital's (VC) historical enthusiasm for getting rich quick by backing innovative communications start-ups with exciting new technology has given way to pragmatism and caution…More
ERF Seeks $20M in Recovery Act Funds
Unstrung – July 10, 2009
ERF Wireless Inc. says it will ask the U.S. government for around $20 million in broadband stimulus money to build out three separate WiMax projects in rural America… More
ERF Seeks BB Funds
WirelessWeek – July 8, 2009
Add another one to the companies hoping to get a piece of the broadband stimulus package: ERF Wireless, which has been quietly building out fixed WiMAX in rural areas… More
Small Wireless Firms Get Set for Recovery Funds
Unstrung – July 7, 2009
Many of the larger wireless providers quizzed by Unstrung say they're "undecided" on whether to make a bid for the $7+ billion in broadband network loans and grants set aside as part of the Recovery Act… More
​

Wireless and the Stimulus Bill: A Tough Road?
WiMAX and Wi-Fi Will Need to Educate to Grab a Piece of the Stimulus Pie xchange – June 6, 2009
For WiMAX and Wi-Fi operators, the broadband stimulus money represents a once-in-a-lifetime opportunity… More
ERF Wireless's vertical plan for rural broadband
Telephony Online – June 8, 2009
Wireless broadband vendor ERF expanding quickly by targeting verticals in rural America… More
Speed, Capacity Make the Case for Wireless Broadband
Communications Technology – May 28, 2009
Accelerating data rates from 1.5 Mbps to 45 Mbps in one leap and taking control of your own wireless broadband network is an appealing business model… More
Wireless Broadband Breathes New Life into Rural Medicine
Motorola Wireless Broadband – 2009
Wireless broadband technology is cost-effectively bringing big city capabilities to rural medical clinics around the globe… More
Schlumberger – Wireless and WiMAX communications in North American oilfields
Digital Energy Journal – February 24, 2009
Through an exclusive agreement with ERF Wireless, Schlumberger is offering 1.5Mbps wireless data communications for oilfields in North America. … More
Schlumberger to resell ERF Wireless WiMAX service
RCR Wireless – February 6, 2009
A major communication provider to the oil and gas industry plans to resell wireless broadband and WiMAX services to oil companies in North America.
…More
A WISP Model That Actually Seems to Work
Urgent Communications – January 28, 2009
Not many companies can make a go of a wireless broadband strategy in sparsely populated areas… More
WiMAX Gets Down to Business
Xchange – November 19, 2008
WiMAX has been a player in the business market for some time now, but never really enjoyed the high-profile hype-machine treatment…More
ERF Wireless gets license for WiMAX
Fierce Broadband Wireless – November 3, 2008
ERF Wireless, a provider of enterprise wireless and broadband services… More
​

WiMAX Coverage for Oil and Gas Platforms in the Gulf of Mexico
Cellular-news – November 2, 2008
ERF Wireless - which focuses on services for the energy industry says… More
Got WISPs? ERF Wants WISPs
TelecomWeb – September 18, 2008
Texas-based ERF Wireless is pushing its shopping cart around the country… More
New twists on Wi-Fi
Network World – August 14, 2008
Extend your reach hundreds of feet or hundreds of miles.… More
ERF taps well of wireless oil business
The Telecom – August 11, 2008
ERF Wireless is well known as a wireless broadband products and services provider that has traditionally focused on wireless broadband, network integration, triple-play FTTH, IPTV and content delivery business to commercial outlets, many different kinds of businesses and residential use.
Now ERF sees what it believes to be a huge hole in a huge market, the Oil & Gas industry... More
Two Wi-Fi Rollups in Texas
ISP-Planet – July 1, 2008
It pays to learn about the companies that are buying other ISPs — before they call you.…More
Encrypted wireless service targets financial institutions
Network World – February 8, 2008
In rural parts of the nation, a wireless broadband provider builds a niche in banking… More
Banking on WISP Acquisitions
Wi-Fi Planet – January 2, 2008
The U.S. real estate boom may be busting but mom-and-pop WISPs are suddenly a hot commodity on the mergers and acquisitions market. Aggressive public companies with an eye to the main chance are binge buying... More
Everything's Bigger in Texas for ERF Wireless
MN1 – July 31, 2007
Shares of Erf Wireless Inc (OTCBB:ERFW) jumped up in mid-day trading after announcing the opening of its first US-BankNet in Texas...More
Wireless Banking – Banks are ponying up for wireless services that make customers' lives – and their own – more flexible and convenient
Cable360.Net – July 12, 2007
ERF Wireless technology is accomplishing something almost as important as making the trains run on time. Banks are using ERF Wireless to improve their inter-office communications and – hold onton your deposit slips, folks – extend their hours... More
ERF banks on growth in financial services arena
Houston Business Journal - July 6, 2007
On the morning after Hurricane Rita made landfall in September 2005, Jim Fazende woke up to a communications nightmare. Rita's storm surge and winds knocked out power to the head office of First Federal Bank of Louisiana and several of its 13 branches for about two weeks, affecting some 20,000 customers. Branches further north had to operate without computers... More
ERF Wireless, Inc. (ERFW)
The Wall Street Transcript - April 23, 2007
Dr. Cubley: The company was founded in 2004, with the expressed purpose of taking advantage of some of the opportunities that we saw developing in the wireless broadband space. We believed that wireless broadband had finally matured to the point where it presented significant opportunities... More
ERF Buys into Wireless Banking
Wi-Fi Planet - February 27, 2007
In the eternal struggle between build-it and buy-it, Dr. H. Dean Cubley has gone off the deep end. It's all about the buying, and it's a strategy that seems to [be] working...more
WiFi service to blanket Bay Area
Houston Chronicle - February 22, 2007
A League City company is planning to launch wireless Internet service within the next two months that would eventually cover Galveston County and the Clear Lake area...More
Louisiana State Police Swaps Towers for Broadband Access
Mission Critical Communications - February 2007
Texas company is taking advantage of the synergies between public safety and the banking industry by rolling out a statewide wireless broadband network to serve both. ERF Wireless entered...more
Case Study: Broadband Reliability and Security
Motorola Canopy Library - October 30, 2006
ERF Wireless is using the Motorola Canopy platform and its CryptoVue Encryption System to help banks reduce costs, expand bandwidth capability and avoid downtime resulting from natural disasters...more
Beyond Wireless: Secure Multi-branch Banking System
Motorola Canopy Document Library - October 30, 2006
How wireless broadband enabled a multi-branch banking system interconnected its office with secure, upgraded financial transaction and data processing capacity...more
ERF Cuts Rural Swath with Wireless Broadband Service
Houston Business Journal - June 30, 2006
A League City company has begun offering wireless broadband Internet service across a more than 2,000 square-mile coverage area between Houston and Austin…more
Taylor company lends a hand in Louisiana
Taylor Daily Press - October 14, 2005
ERF Enterprise Network Services, which provides telecommunications services to banks, offers local Internet service and is the technical partner for the TaylorCNET community network, deployed technicians to Louisiana to repair damage from hurricanes Katrina and Rita…more