Strategic Partners
​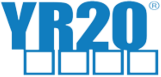 YR20
Founded in 2001, YR20 Group Inc. is a wholly employee-owned group of companies headquartered in Houston, TX, USA, with operating companies in Houston and Aberdeen, Scotland. The company provides products and services for critical, industrial, edge and carrier ethernet networks. The company's primary customers are industrial, oil field, marine and telecom companies. The company's principal brands are PCAP-Probe® and FastL2®.
​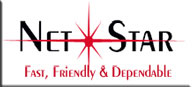 Net Star
Founded in 1997, Net Star was formed by Southway Systems, Inc., an award-winning technology consulting company, to address the growing needs of businesses that wished to gain access to the Internet and World Wide Web, but who could not identify an appropriate Internet Service Provider (ISP). The company provides a full array of services, including Nationwide Broadband Services, Global Roaming capability, 3 Collocation Facilities in Houston area, Web Design & Hosting, Computer Networking Support and Professional DATA/Voice Cabling Services.
​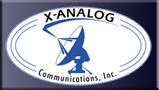 X-Analog Communications
X-Analog Communications, Inc. is engaged in a wide range of telecommunications activities that include systems engineering; hardware/software design, development, test and evaluation; system design and operations; design, development and manufacturing of specialized products and devices; provision of turnkey communications services (voice, data, video, etc.); provision of fixed and transportable C band/Ku band uplink systems and services; provision of field support services, installations and maintenance; and consulting services.
​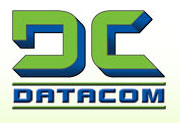 Datacom
Datacom, a bi-lateral reseller of ERF Wireless products and services, is a dynamic, innovative and successful Energy, Defense and Maritime industry communications provider. We offer a broad array of satellite, broadband wireless and two-way communications solutions designed to help our customers successfully communicate with their remote field operations.
http://www.globalgroup.us/datacom
​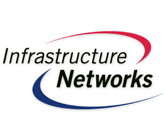 Infrastructure Networks
Founded in March of 2011, Infrastructure Networks utilizes 4G/LTE wireless technology to bridge the highly-segmented market segments that comprise the critical infrastructure industries and create a single network that will drive an ecosystem of advanced wireless devices for the rapidly evolving realm of machine-to-machine applications. The company has been expanding its network coverage under licensed spectrum holdings and currently covers more than 150,000 square miles of the Bakken Shale in North Dakota, the Eagle Ford Shale and Permian Basin in Texas and large parts of West Texas, the Texas panhandle, Eastern New Mexico and Kern County, California.
http://www.infrastructurenetworks.com